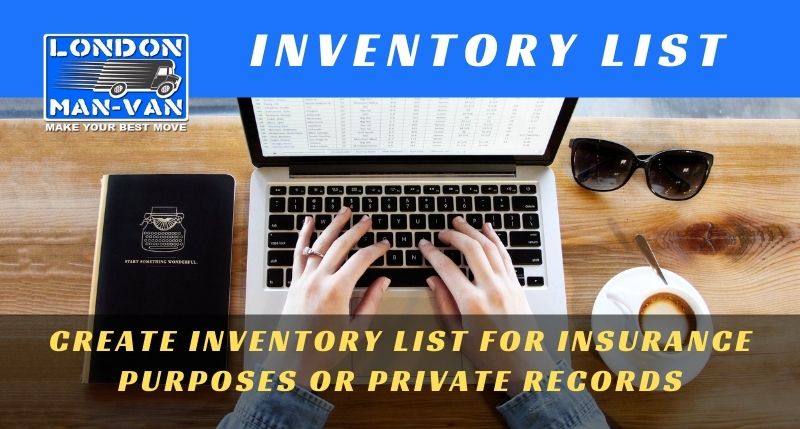 IMPORTANCE OF HOUSEHOLD INVENTORY:
Household inventory list is a report which includes a detailed description and photos of your personal belongings in your household. It is a key document when making an insurance claim or other financial planning.
It is important to determine the value of all of your personal property in case of a serious loss or damage. Insurance companies will require a detailed report of all of the items that have been destroyed or stolen in order for you to be able to claim the losses back. This will help them to determine the value of the items that have been affected so that they can provide you with an accurate quote. In fact, most of the insurance companies will ask you to provide proof of ownership. This means it is important to keep hold of any receipts or documents that state you own the items in your house.
HOW TO MAKE A HOUSEHOLD INVENTORY LIST?
It is always better do take some time and go through each room in your house, listing all of your belongings in case something happens. Some insurance companies provide such list, therefore you should check if you can obtain one from your household insurance company. You can also go on our website to create your household inventory list by simply visiting:
Take some time and go through each room and list all valuable items that you have. Try and be specific by including things such as serial numbers, models, manufacturer etc. You should also supply any receipts/invoices that you have, which determine the value of the item as well as the date of the purchase. This will help to establish the real value of your belongings in case of a loss or damage. You should also take pictures/video of your possession as an evidence material.
RememberAlternatively, you could hire a specialist to create your household inventory list. It has its benefits as it gives it credibility, it saves you time as it can be done in just a week, it is professionally completed, often the data from your inventory is also encrypted and stored by the company that does it for you and it also isn't too costly.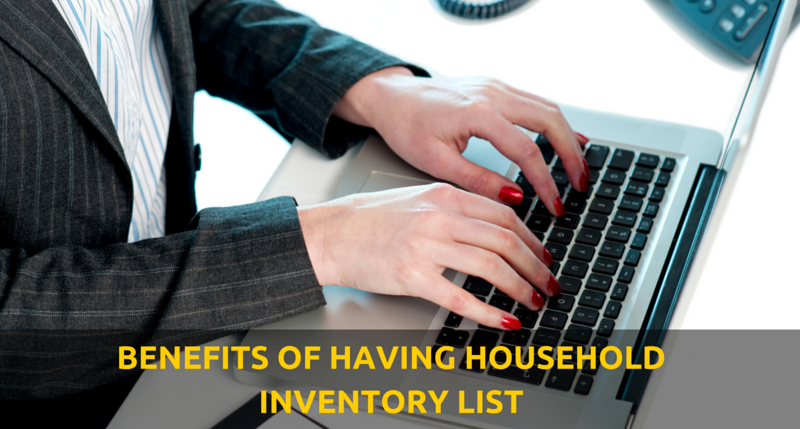 BENEFITS OF HAVING HOUSEHOLD INVENTORY LIST:
Such list will come handy in situations such as fire, flood or robbery as you will be able to provide your insurance provider with a clear idea of what you owned before the damage and what was the value of it.
Identifies all of the items such as jewellery, antiques or artwork which have limited coverage so that you can decide whether you want to insure it or not.
It will make the process of getting your money back easier and faster as you will have all of the information prepared.
Helps to verify the condition of your belongings.
Remember to update the list on a regular basis so that the information that you are providing is accurate. Keep a copy of it in a safe and secure place to make sure that it doesn't get damaged or lost, as it is a very important document. Make sure that you have a backup copy just in case. You can keep it in a safe, email it to someone or even yourself or save it on a online database in order to make sure you can access it in case the original copy gets damaged/lost.
---
Tags:
Inventory
Household
---
---