HOW TO ORGANIZE OFFICE MOVE IN LONDON?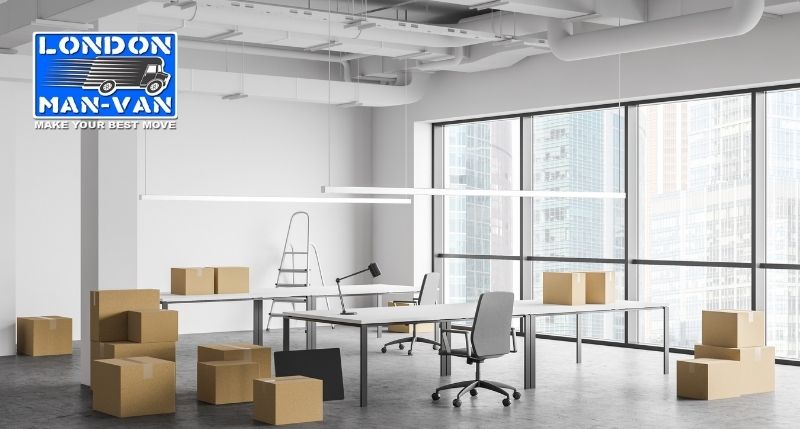 PLAN YOUR OFFICE MOVE AHEAD
Experience shows that moving the office should be prepared with at least 3 - months in advance, especially to begin to become acquainted with the new location and office.
With such a specific moving the role of communication between employees. Make sure that everyone (employees, owners, moving company, tenants, etc.) are aware of even the smallest detail.
The information you might find useful:
Supervisors are needed to help organize the workers, and will show you how to save time when packing.
Every employee should be responsible for packing their things.
All of the cabinets where important documents are stored should be locked.
Removals company will not be responsible for personal items such as legal documents, money, lighters, pens, photographs, plants, etc.
Pack everything you have in your desk, the documents work.
Try to verify the documents and notes, before moving to throw out the unnecessary.
Make sure that you know the building to which they are moving.
When moving computers or other electronic devices must be sure what you are doing. Many of these devices may require special treatment.
Viewing your checklist, you can be rest assured that you have not forgotten anything:
Have you booked Office Moving Company?
Is the desk is empty?
Do binders are checked?
Is the archival filing cabinets are locked?
Can fragile or easily to be adequately packaged?
Is the music equipment or other electrical equipment are excluded from power?
Is the printer to remove the reservoir of liquid or powder to print?
Try to make additional copies of keys.
Make sure that as soon as you arrive you will be able to use the internet, telephone and fax.
Make sure that the power is in a new building.
Make sure the bathrooms work.
Summary:
You should start by establishing the indicative date of removal
It is necessary to inform employees of the change of domicile
Designate the persons responsible for the organization moving
Getting to know your new home, determine the distribution of jobs
Create a list of things that will be carried
A minimum of two months FOR IN planned move contact moving company
It is necessary to determine the tasks for each employee
Each employee should pack up your workspace
It set a start date and the completion of packing
Removing and securing furniture movers best left to the team
It is important to have control over corporate documents
Get a Quote and Book Your Office Move Today
Thank you for visiting our article and please share your thoughts and experiences.
---
Tags:
Moving
Office
London